Gr 2 B Science Earthworm Experiment 10-7-15
The second grade did an experiment with earthworms.  The experiment involved watching how earthworms behave. The first test was "does the earthworm like light or darkness better?"  
We got mixed results.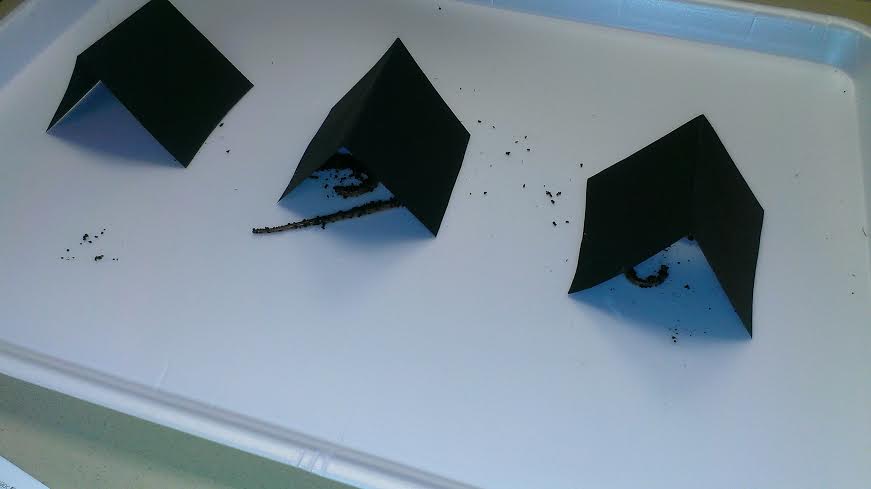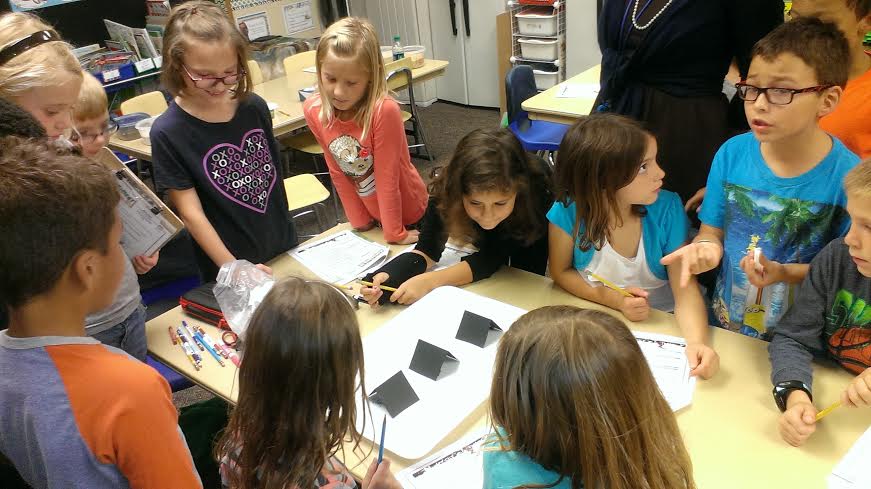 Then, we let the worms rest while we read the second part of the experiment.  When it was time to start the experiment, ONE WORM WAS MISSING!  Where did it go?  We looked and looked….
Finally, our volunteer mom found it had crawled off of the tray and into the

nearby book,

 "Diary of the Worm".
Now, that's a TRUE bookworm

! We all had a good laugh! You can see it sticking out just a bit in the picture below.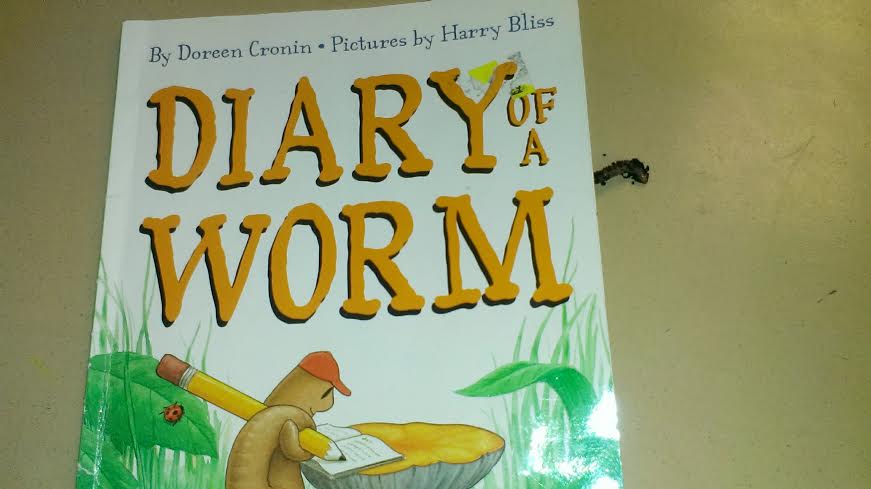 The second part of the experiment was to test whether the earthworms would burrow into soil only or would they also like to burrow into rice and/or sand?
We hypothesized about the worm's behavior correctly on that part. The earthworms preferred the soil, of course, but they also burrowed into the rice a little bit but did not like to burrow in the sand. 
It was a fun experiment and a science lesson which we will not forget for a long time!
← Show all in the Second Grade category