Preschool & Pre-K Program
Our classroom is for children 3 to 5 years of age. Our curriculum follows the Nebraska Early Learning Guidelines which include: Social and Emotional Development, Health and Physical Development, Language and Literacy, Mathematics, Science, and Creative Arts.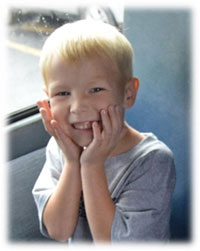 We use fun, hands-on methods of learning, as well as traditional table work in order to better prepare our children for Kindergarten. We provide classroom learning centers filled with manipulatives that enhance what is being taught inside the classroom. Children graduating from Little Cougar Academy will have a full understanding of what is expected of them as they enter Kindergarten. Assisting children in being fully prepared will make their experience of entering Kindergarten less stressful and more enjoyable.
A high quality pre-kindergarten curriculum, combined with physical and social activity, music, art, and play time, is integral to preparing your preschooler for Kindergarten and beyond. Children need an environment that provides a variety of cognitive, emotional, and language experiences along with positive and supportive relationships with adults. Little Cougar Academy offers all of this and more.
This is a Kindergarten readiness program taught by a state certified teacher and designed to help your child prepare to begin his/her life adventure of learning in school.
Our Preschool is open to children who will be three on or before July 31st and our Pre-K for children who will be four on or before July 31st.
Class Schedule
Preschool (Tuesday & Thursday Morning Session only 8:30 – 11:20 am)
Pre-K (Monday, Wednesday & Friday Morning Session 8:30-11:20 am, Afternoon Session 12:30 – 3:20 pm)
Pre-K Plus (Tuesday & Thursday Afternoon session only 12:30 – 3:20 pm)
Mission Statement
Cornerstone Christian School educates children to become leaners – equipped with Godly character and Biblical Truth.
Our Preschool & Pre-K Program:
Cognitive and Motor Skills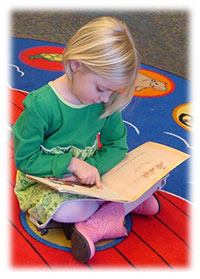 Our students gather daily in small groups to work on awareness, recognition, and identification of letters, shapes, and numbers. Part of this work is developing the fine motor skills required to trace, draw, and write what they are seeing.
Circle Time
During circle time, we meet in a large group and spend time focusing on the themes for the day ahead. In addition to exploring the themes, we sing together, review the day of the week, explore the weather, and engage in amazing stories told by our staff.
Arts and Crafts
In our art room, the students are encouraged to let their imaginations roam. We can be seen working on skills like cutting, coloring, managing paint, or constructing projects. There is always a fun variety of projects which never cease to engage and challenge.
Centers
Our Centers provide a variety of interactions with different cognitive centers of the brain. Some centers are tactile; some are visual. The students move between stations, exploring and learning.
Children will be involved in a wide variety of experiences, both individual and group, in order to…
Introduce children to an academic environment
Develop social and academic growth
Improve fine and gross motor skills
Cultivate a sense of joy and wonder in our Lord and Savior and the amazing world He created
Encourage creative expression
Instill a thirst for learning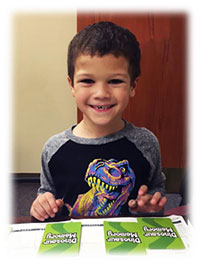 But Jesus said, "Let the little children come
to me and do not hinder them, for to such
belongs the kingdom of heaven."
Matthew 19:14 ESV